Overview

ISO 26000 is an ISO International Standard giving guidance on Social Responsibility (SR). It is intended for use by organizations of all types, in both public and private sectors, in developed and developing countries, as well as in economies in transition. It will assist them in their efforts to operate in the socially responsible manner that society increasingly demands.

ISO 26000 contains voluntary guidance, not requirements, and therefore is not for use as a certification standard like ISO 9001:2008 and ISO 14001:2004.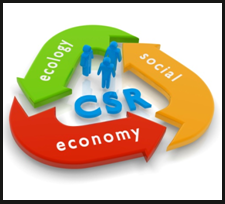 Benefit

ISO 26000 will help all types of organization – regardless of their size, activity or location – to operate in a socially responsible manner by providing guidance on :

• Concepts, terms and definitions related to social responsibility
• Background, trends and characteristics of social responsibility
• Principles and practices relating to social responsibility
• Core subjects and issues of social responsibility
• Integrating, implementing and promoting socially responsible behavior throughout the organization and, through its policies and practices, within its sphere of influence
• Identifying and engaging with stakeholders
• Communicating commitments, performance and other information related to social responsibility.