Auditing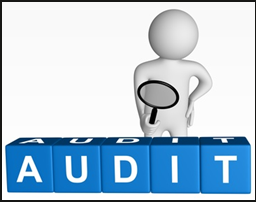 Our experienced and certified team of auditors helps our clients to identify the areas of improvement. We do the audits on various management standards & process improvement tools. We have the auditing experience of various industries segments like Engineering industry, IT & IT based Industry, Automotive, Printing industry, Banking & Finance Institutions, Health Care & Medical Services, Education, Construction and Chemical industry.



i) 2nd Party Audit



Spectrum services carries out 2nd party audit at its client place for the identification of issues in poor performing areas such as:

o High under warranty replacements
o Sales team response to the customer
o Control of documents in design & development
o Rejection of bought out items at the production level etc.

The team of spectrum services has mastered the art of fact finding and suggesting solutions to the industry. Other domain of the 2nd party audit is "legal compliance evaluation" with respect to various registrations in safety and environment.



ii) 3rd party Audit



The team from spectrum services carries out clients approved vendors of the verification of its QMS implementation. In the past the team has done a cluster audits of 7 vendors and the finding and suggested corrective action for over of our client in Greater Noida.